ASICS
SPS20 INTRO







First of all, I would like to say that I have been noticing ASICS most recent collaborations over the past year and really love what the brand has been doing. The KIKO x ASICS was my favorite. And so when I read the brief it all made a lot of sense to me. I could feel ASICS brewing and that there was a big step into fashion and youth culture coming. And it excites me to have an opportunity to be apart of this movement.

It is always amazing to find a project where all the creatives are on the same page. The brief is so incredibly on par with my taste and aesthetic, it is dead-on the type of art that I live, breathe, and study everyday. The imagery is identical to ones I reference continuously on other projects and is the type of visuals that I'm confident I'm able to execute perfectly. There is nothing that I'm more familiar with, or excites me more than this type of content; fashion, mixed media, raw, & relevant…

My goal is to take this legacy, your ideas and bring a uniqueness to the production. A film that grabs the audience and leaves a lasting imprint for years to come.



FILM TONE/STYLE

Premium, Energetic, Contemporary & Bold.

I am truly a big fan of shooting on film, and love the idea of incorporating mixed media. However, I would love to push it past what's expected and use a barrage of different camera filming techniques; HD, 8mm, 16mm, VHS, old cameras, new cameras, include stop motion still cameras for example, analogue, digital, and everything in-between. We could use multi screens, spliced, and cut image effects that are referenced below, we incorporate that into the film. I would even love to show a painting on canvas coming together, and once it's done we zoom in, and the painting becomes real life.




For any logos or writing that may pop up on screen or coincide with the voice over, it could be super cool to use traditional techniques like hand drawing logos, then digitizing them to give it a stylized and unique edge. We could cut paper in half, piece it back together then digitize that as well, for example. Using many different analogue techniques incorporated with the graphic design aspect to harmonize with our mixed media footage.




I think it would be really cool if in-between one of the scenes we could cut to a recreated vintage style mock advertisement. A mini 5-10 seconds of footage of what an ASICS ad would have looked like back in the 70's, in Japanese (or use an authentic ad if it exists that we like). Suddenly we show a splice across the screen and introduce a new scene with a new cast member in our film, paying homage to the ASICS history.

A link to a great reference to a vintage ad here: https://youtu.be/OcQ0wH8A3Z4

My approach is to create an elevated visual language that immediately says not ordinary. An explosion of imagery signaling to the audience that our filmic world is special. It encourages us to look differently at the life within the frame and helps us transform these everyday moments into something contemporary and bold.

Never do we find the cast loitering/lounging or looking directly at the camera that feels typical lookbook fashion film. If there is a moment where they are still, it would be the second before the action actually happens - "waiting to go"…


NARRATIVE





As we travel through these scenes in what seems to be a continuous explosion of energy we see how intertwined sport and style can be. As I give details of the collection of shots I hope to get, you will notice they tend to be simple. However, when they are shot by no means will they be. They will look epic in the way we shoot it, the way we accentuate the style of the cast, our color tones and in conjunction with the music. The look and feel will be incredibly similar to the reference photos both from the brief and that I have attached. The cast, their attitude, and their wardrobe will play a huge role in the tone and vibe of our film that is rooted in action with an emphasis on style.






1. A couple in a parking lot. One is in a shopping cart, the other is pushing it. Spinning around all fast and crazy, laughing, having a good time.

2. We follow someone running through a fish market/pier - We see a group of friends hanging out with an incredible view of the city/water/sunset as the backdrop. Two of them have a balled up paper bag and are playing fake basketball. Right as the third friend exits the market and joins the group, the girl crosses her friend up (a guy) makes it into the trash can and they all have a lighthearted reaction.

3. A guy quickly runs up to catch a bus, he is then sitting, riding the bus, then hoping out to meet with his friend waiting on a corner in front of a middle eastern (shawarma) casual restaurant. They interact with each other and other patrons around them. Eating, laughing, etc.

4. A person hanging upside down from a bar inside a park listening to headphones they hop down, strapping up a messenger bag around their shoulder. We see them crossing into the city street, see them navigating their way around the city, people, traffic.. Eventually makes their way into an event space pulls out a laptop and starts DJing at a party. (We don't see the crowd just our DJ)

5. A couple of BMX riders (maybe both girls) going through the streets, on the sidewalks, doing cool tricks in the middle of the city. We can get shots with the camera connected to bike following them. A bunch of different angles. This would make for really high energy fast paced shots that look incredibly cool.





Throughout the film we will briefly highlight their environment as well, including close up artistic shots of details in each scene. We find obscure angles that look at these every day things in a completely new light. For example, when the guys are in the shawarma restaurant we see images of the meat being chopped, and the cooks/employees yelling back and forth at each other in a very hectic, fast paced New York style way. We can get endless shots like this all around the city, especially at the fish market.

I think the best approach to this film as a whole is to stay true to each vignette and moment. Crafting real life scenarios so the campaign resonates authenticity. In each scene there isn't just one specific thing that happens. It would be a series of things that tie in together one after another. I am open to discussing these scenes with you further if necessary.


CAST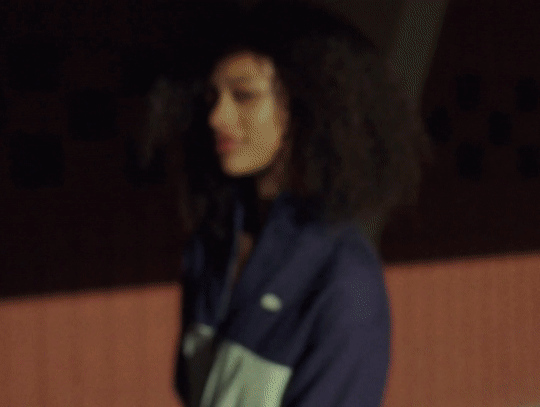 I see gender roles and stereotypes being ignored, and diversity and inclusion being the biggest focus. This is again something I would love to discuss with you all further to determine what is the perfect balance for the best representation.

Casting will be a very important element because it will be the spirit of the cast that will create the tone and energy. I love looking for uniqueness, nothing weird or an awkward but something that sets them apart. Their essence and character should be confident but also humble and approachable. A casting director that is also on the same page creatively and understands our vibe would be ideal. And I would love to see what our street casting options are and what cool youth we come across. If theres an opportunity to search in those untapped pools of talent I would be thrilled.


MUSIC + VOICE OVER

From score to shooting style angles and color palette it will be important to create a tension and payoff that is meticulously crafted, growing bigger with each scene. Using a mixture of music, voice over and sound design. The music will be a key player, something magnetic and fast paced. We would also include sounds captured from the natural environments not only keeping energy levels high, but putting the audience right in the scene for a super authentic feel. The voice over discussing all the important details including the values, tone and benefits of the SPS category. Something that stays true to ASICS brand but at the same time keeps the viewer engaged without feeling forced.


LOCATIONS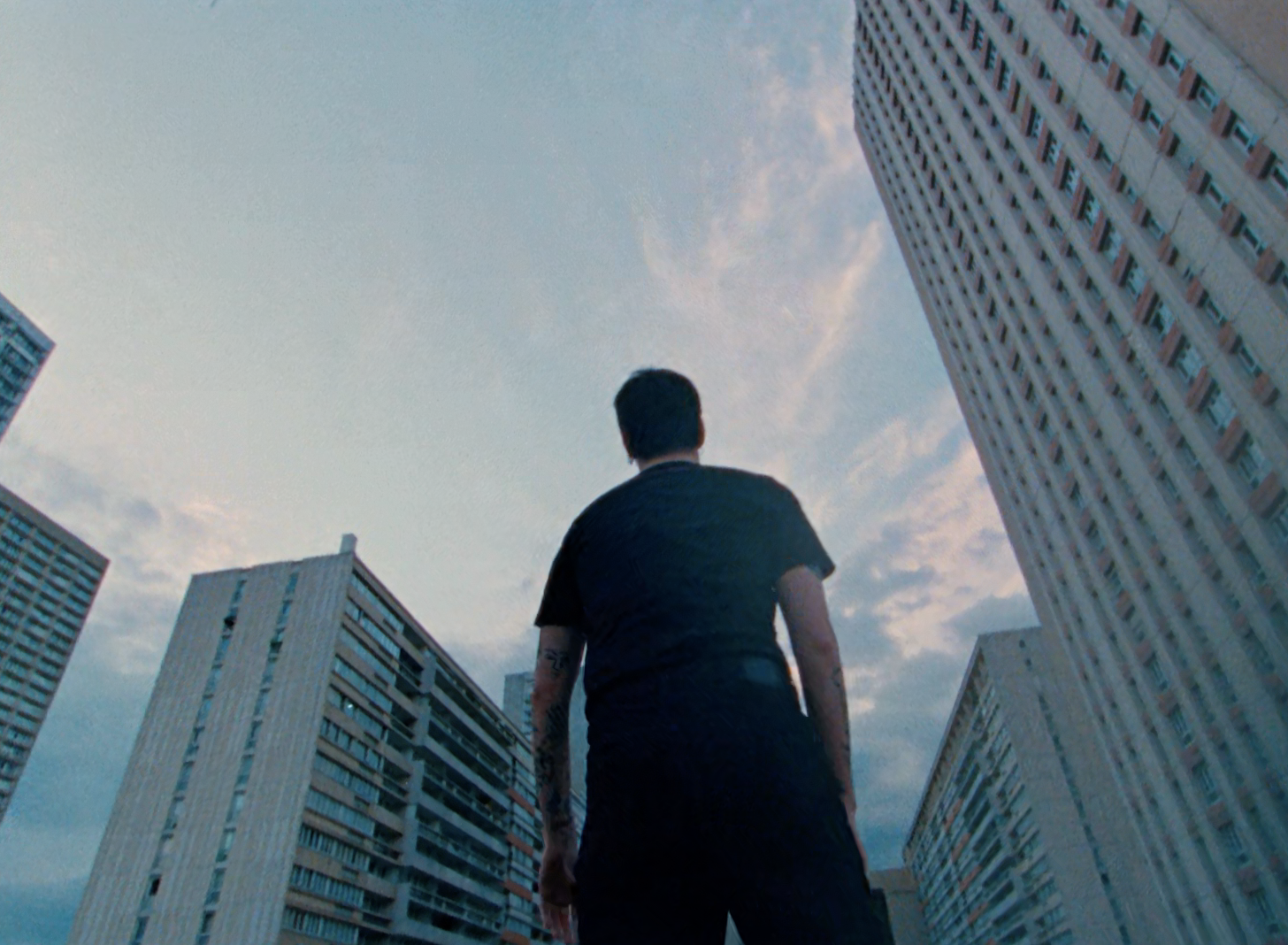 Continually changing the backdrop and scenery will be great in keeping our film raw, fresh and exciting. This is where dollars can add up so let me say I am a big fan of working around the red tape and using guerrilla film-making tactics to paint the picture here, for much less. This allows us to capture beautiful images and moments that have high production value yet feel raw and authentic. We find ways to use natural light, let our cast get lost in the moments, and sound design captured from the natural environments. I see us easily being able to pull this off with a concept like this.


LOOKBOOK STILL PHOTOGRAPHY



We can share some options of photographers with a similar style to the references in the deck after we check their availability. We would coordinate logistically during filming to ensure that the photographer will have sufficient time to shoot cast members during each scene, or off to the side, so that photo and film is cohesive in look and style and environment.


FINAL THOUGHTS




I love the concept and think this can be insanely great. I want to make a film brilliant for ASICS and the SPS launch, injecting a youthful and fresh energy into the brand as a whole. One of my goals here is to make this look as expensive and huge as possible, yet also artistic and elevated. This is not a generic fashion lookbook film-video. It's raw, it's new, and it's stylized which will all make it feel so much bigger. From the very first shot we will be able to communicate ASICS message through visuals and voice over guiding us through the entirety of our film.

Please let me know if there is anything else I can do to bring more specific detail to my process, and I look forward to collaborating in bringing it all to life with you guys.

Thank you,
Alex